Michelin X Tweel Turf - Airless Radial Turf Tyres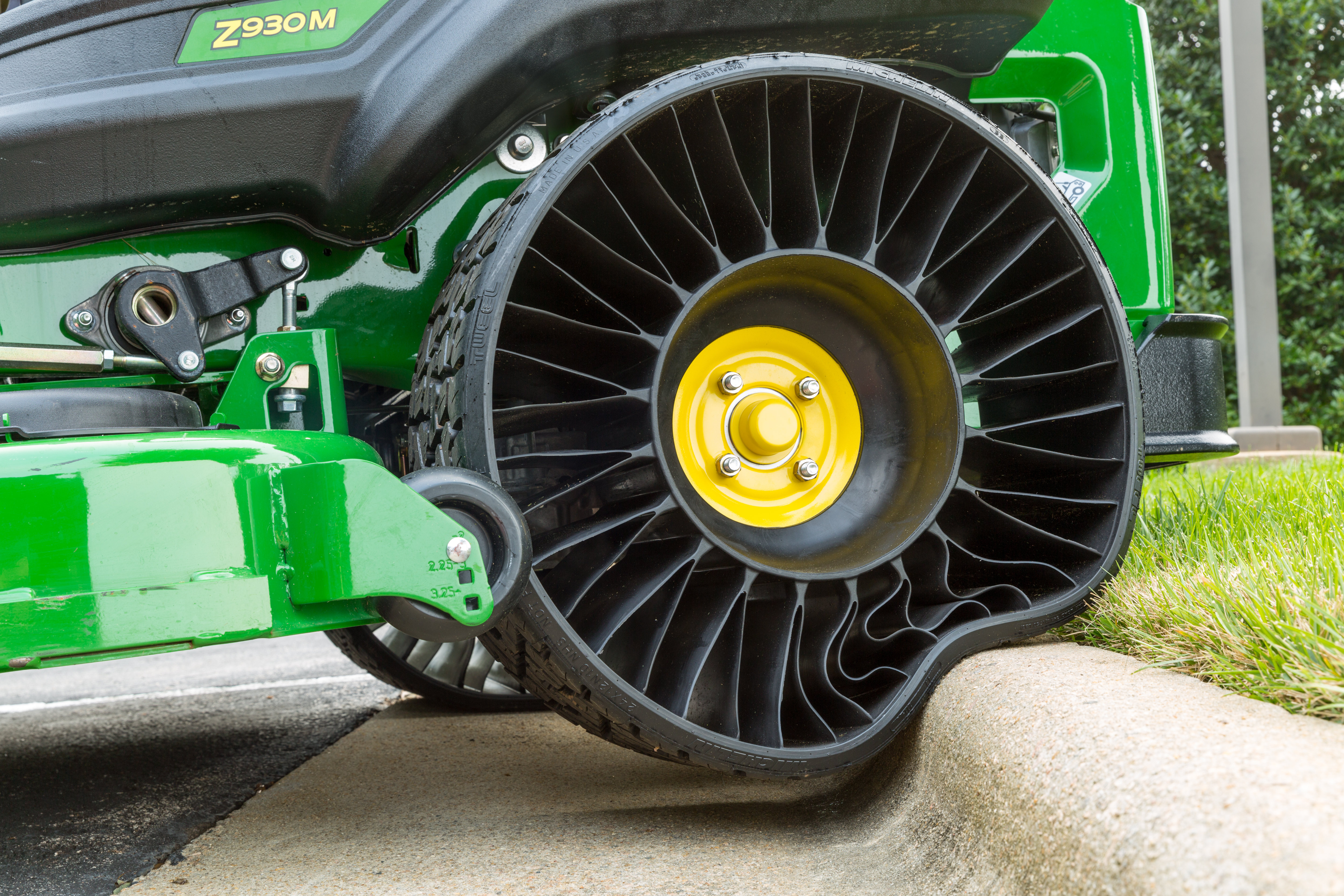 Michelin X Tweel Turf
Michelin® X® Tweel® Turf airless radial tyres completely eliminate the common problems of unseated beads and flat tyres on zero turn radius mowers.
They have a consistent hub height which helps ensure the mower deck produces an even cut, and their full-width poly-resin spokes provide excellent lateral stability for outstanding side hill performance.

The spokes also help dampen the ride for enhanced operator comfort, even when navigating over curbs and other bumps.

High performance compounds and an efficient contact patch are designed to provide a long wear life that is two to three times that of a pneumatic tyre at equal tread depth.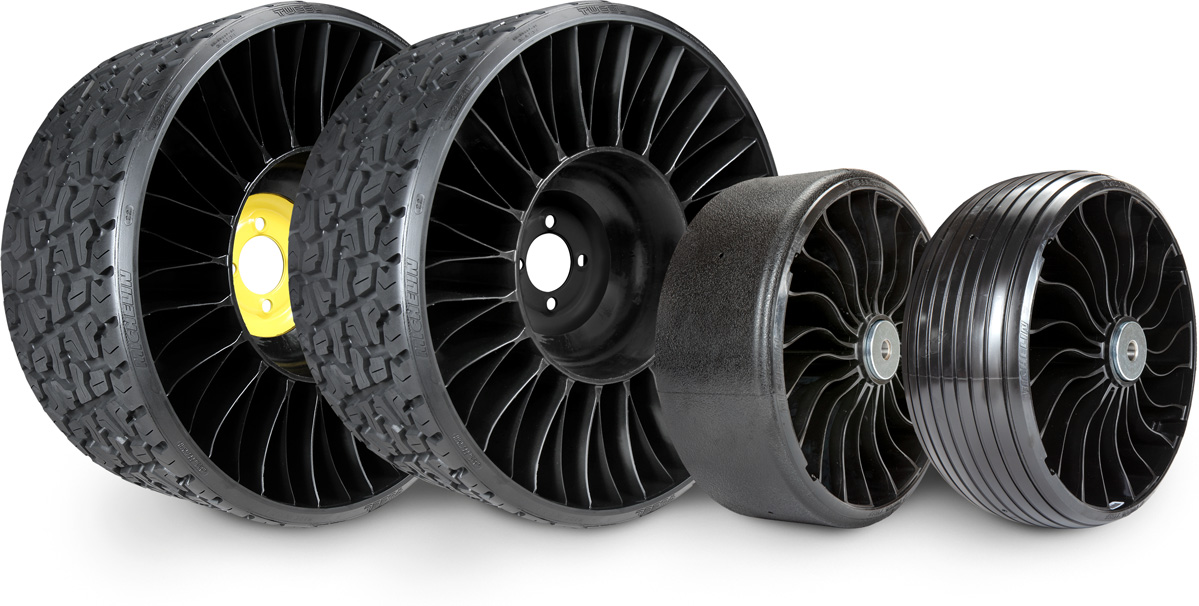 Available Patterns
Michelin® X® Tweel® Turf is available in :-
Rear - Optimized block tread designed to minimize turf damage whilst providing excellent traction and long service life.
Built in heavy gauge steel hub designed to fit a variety of popular Zero Turn Mowers.

Front - Ribbed or Smooth tread design for use on cutting decks / jockey wheels.
Integrated metal center hub with OEM quality, sealed ball bearings.
Fitting kits available for most popular mowers.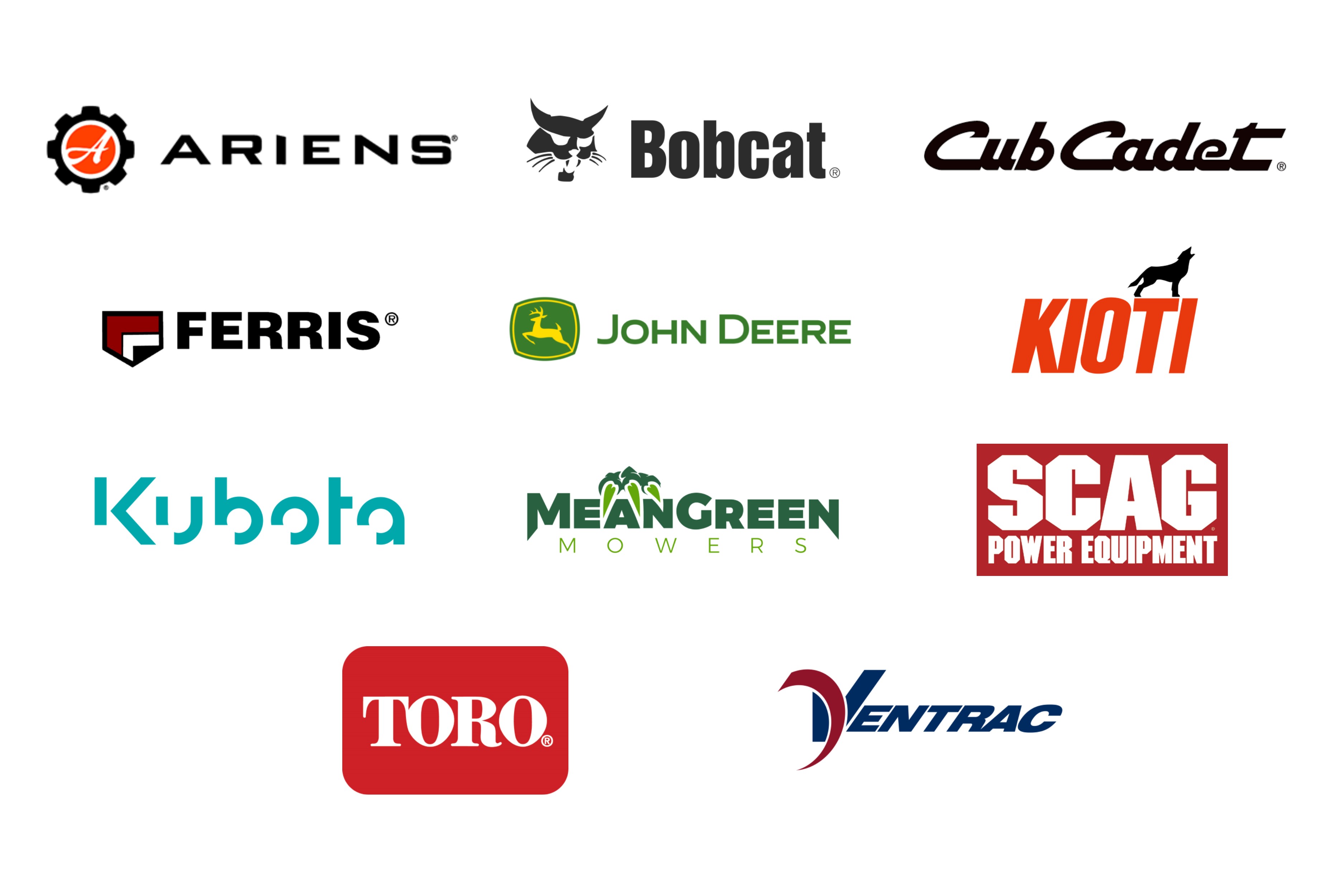 Available Mower Fitments
The Michelin® X® Tweel® Turf is available in an expansive and growing range of both front & rear fitments for todays most popular brands including the brands opposite.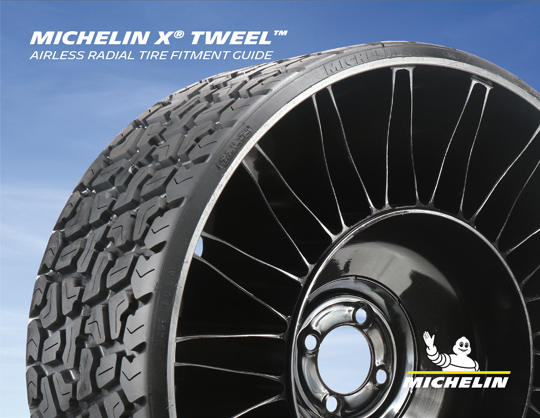 Fitment Guide
A convenient guide to help you choose the proper Micheln Tweel tyre for your equipment

Updated on a regular basis

Contains the latest fitment information available from Michelin

Download here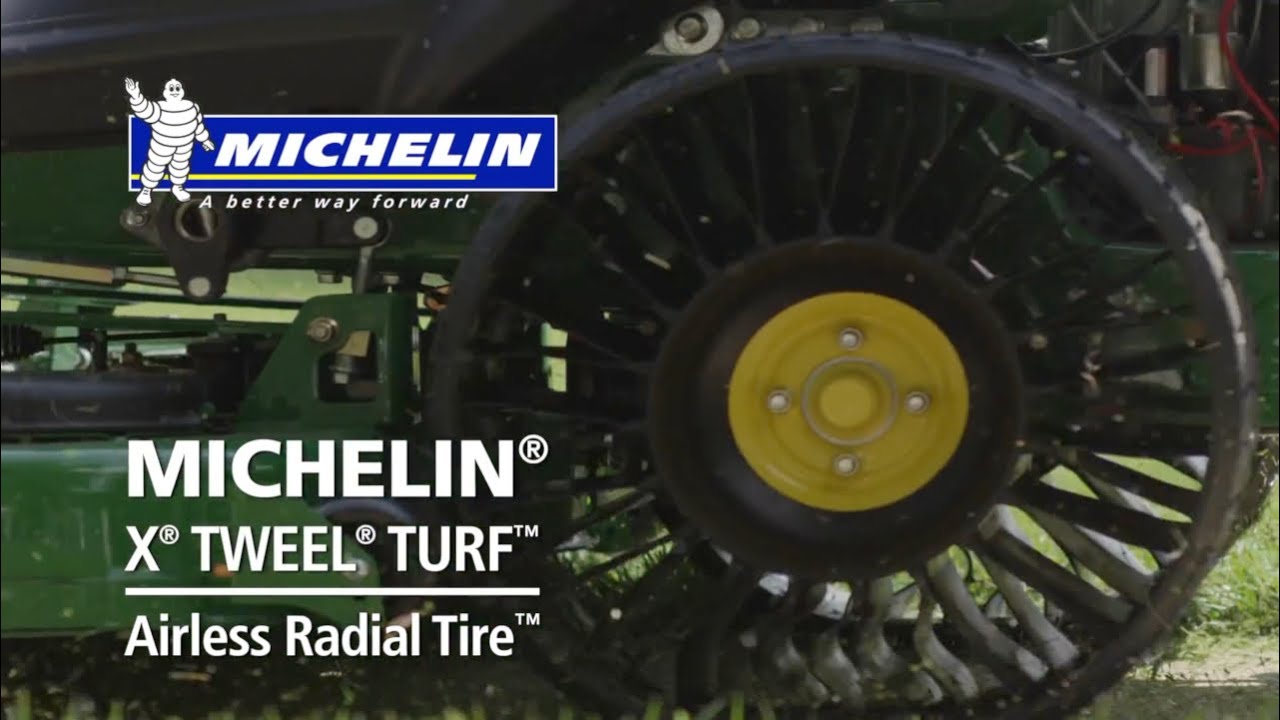 Contact Us For More Information
For further information, vehicle fitment information & quotes, contact the Wheels.co.uk team :-

sales@wheels.co.uk